My first loan signing is trusted estate.
In the end, there is COT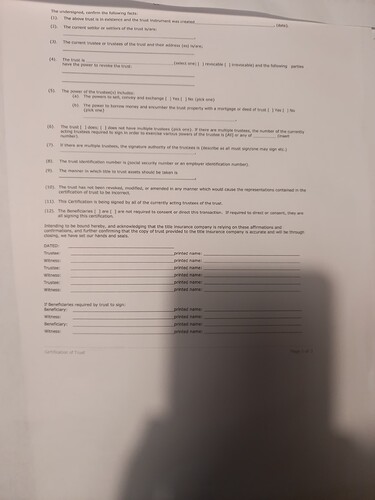 I guess they have to fill in the items. Am I right?
Who can be the witness in the bottom.
There are two trustee. Do they have to have separate witness or one person can do it?
Thanks in advance for your help!
Regards,