Hello!
We wanted to share a quick profile tip with you today.
Towards the bottom of your profile, there is a section titled "Capabilities". If you are a Certified Signing Agent, we recommend checking the "CSA" box. This ensures that you appear in searches looking for that particular qualification.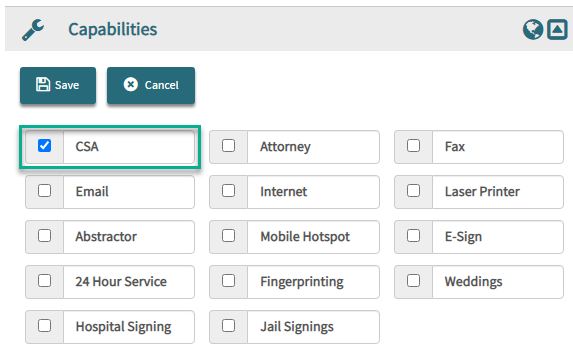 Have a question about your Notary Cafe profile? Ask us below!