Get your "2 step" on girl!
Once I receive the Docs, if the page count is what I consider a "large package", I notify the SS that this number is X 2 and the signing requires more of my time, and then I let them know my desired fee. Most times they will increase my fee, some times we negotiate and meet in the middle. It is always good to let the SS know that you know your worth even if they don't increase you fee.
So I invested in the Loan Signing System a few years ago not to know how to do my job, but more on how to market what my "worth" is ("EARN 6 FIGURES PER YEAR"). I spent $500 to learn that if the loan closes successfully, then you were "worth it." Basically, if the NSA with 3 months experience closed a loan successfully, how are they any different from the NSA with 20 years experience when it comes to "worth?" The loan closed, which is what they paid for. "Cleaning up" after sub par NSA's is where I got my "worth." Unfortunately in this business, who can "close the loan" for the cheapest price possible is where the bulk of the "worth" is at. It sucks, but "it is what it is."
Y'all can do what ever you are comfortable with regarding the fees but for me I always negotiate. If others want to do it cheap, then that's their business. Not me, I stick with my fees.
Although, like today I decided not to negotiate one signing because hybrid is fast 20 minutes closing at my normal $210 total fee, only 29 pages to print 1 set. I closed this hybrid early about a half hour ago because location was so close to the other ones and got a nice review from the signer as well:)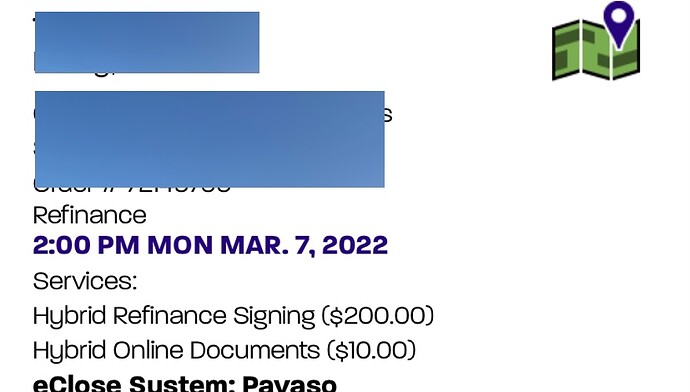 It's always nice to get feedback on how we do. Great jab that's why you are VIP
Your husband is right! You should give it a shot. If they can make a TV series out of Cake Wars, Storage Wars and Real Housewives of wherever, "Don't Bank On It" has real possibilities.
Oh I will one day… and the names will be Changed to protect the not so innocent