Hello Friendly Forum Users,
We have had some reports of abuse using the Notary Cafe email system recently. We would strongly like to caution everyone to use caution when responding to this, or similar messages.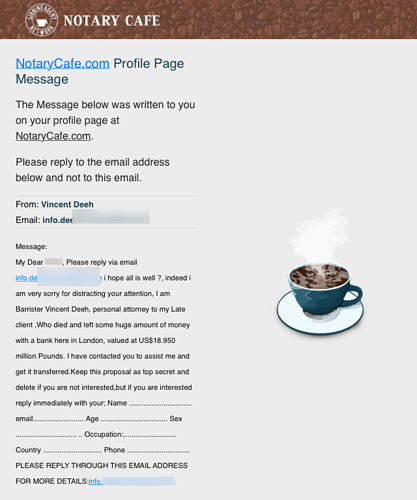 Please delete any of these messages you receive. We find this sort of activity as annoying as you do and apologize for the inconvenience.
Thanks
NC_Mike