(AZ) I am asking to see if other States have the same rule.
In the past week I had two different SS request that I notarize a document that was blank or had blank spaces and it had Jurat language in it. I declined both request and provided them with the AZ code [A.R.S. § 41-328(A)]. which strictly forbids that.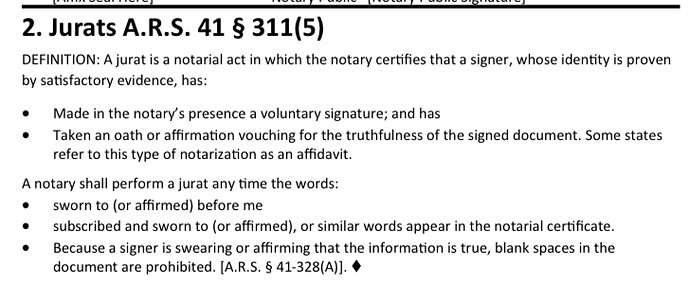 They were surprised by my response but understood and complied with getting the corrected documents sent to me and for that I really appreciated their support and understanding.
Is this only an AZ law because I was under the impression it was not (if my memory serves me right according to the NNA training)and I was surprised that they would ask me to do so.
Are there notaries out there doing this?