Message from NationalLoanclosings.com site:
We regret to inform you the National Loan Closings (NLC) will cease operations at the close of business on Friday, July 22nd. Market changes, reduction in volume, and staffing issues have led to the decision that we will no longer provide remote notary services through NLC. NLC is a subsidiary company of TCN Business Resources. We will continue to pay our Notary's and receive payments after this date. We will also make sure all documents have been handled appropriately.
Going forward we will accept orders that close on or before 7/22/22.
We have enjoyed the relationship we have had with you.
Sincerely, The National Loan Closings Team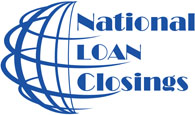 National Loan Closings Sam Cooper
President
8701 W. Dodge Road Ste 150
Omaha, NE 68114
402.689.0111 Phone
402.452.3932 E-Fax
scooper@nationalloanclosings.com