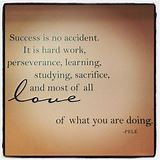 Credit
Pinterest
This is the first of my quotes from my workshops on Business Improvement:
*Challenges are what make life interesting. *
Overcoming them is what makes life meaningful.
I used to carry this quote in my briefcase when I was a banker:
"If you owe the bank $10,000, that's your problem. If you owe the bank $100 million, that's the bank's problem."
Easy fix @mannie1950…just keep on scrolling
Or dedicate your scrolling time to marketing
Every Blog has the good, the bad and the ugly, and I am not trying to fix anything, I scroll, I read, and I express my honest opinion on the topic, if someone feels offended it is not my job to worship their writings just to make them feel good, thin skin people are everywhere, my mistake, I thougt This blog was for Professional, focused Notaries.
So, go to the topics where "professional" matters are discussed and stay off stuff like this. If some folks want to just feel good, what's wrong with that? Don't read it, dude.
Y'all should have figured it out that if the topic reads "Quotes for notaries to remember", you're not going to get dissertations on signing techniques and permissible actions for notaries. C'mon, man, get with the program.
Well Bobby, I am too te kind of people that wants to feel good, so if making comments on Shakesperian segments on this blog makes me feel good creating a stir, I consider myself gratified, nothing wrong with that, right?
Methinks thou doth protest too much.
Nothing wrong with that.